NewLine Services SRL is a multilingual call center that provides Contact Center and Business Process Outsourcing (BPO) services for the Italian and international markets. Our main mission is to render remote support to your organization in order to promote the development of commercial relations and to offer direct support to manage your client network with the help of the most advanced technology.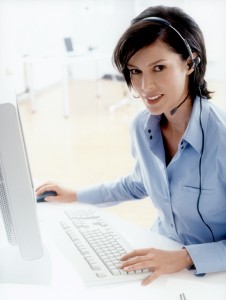 Depending on our customers' needs we can design customized solutions which will be competitive and economically efficient and that will assist them to daily confront the national, European and international markets.
NewLine Services offers to its customers the services of Call Center Inbound with a queue management system (Automatic Call Distribution) which helps to optimize the overflow peaks, as well as the Call Center Outbound that operates its own organizing strategy based on the analysis of needs for growth and expansion requirements of the customers' commercial structure. Both services are available 24 hours a day, 365 days a year.
Our partners will be satisfied with our services. We work with both commercial and non-commercial customers. We offer our services to every company that requires telephony support for their activities; we deal with large, middle and small-scale companies, self-employed and freelancers.
NewLine Services Multilingual Call Center
specializes in:
Multilingual Inbound and Outbound Call Center services;
Telemarketing, teleselling, search for new customers;
Appointments for agents and commercial representatives;
Customer care, support, Help desk service;
Management of toll-free (Freephone), value-added, geographic and special phone numbers;
Back-office, post-sale management;
Remote and online secretaries;
Claims management and customer satisfaction;
Orders acquisition and reservations, online booking;
Web marketing and advertisement services;
E-mails, fax, SMS management;
Data entry;
Management and outline of database;
Payment and overdue reminders;
Interviews and public opinion polls.

Our Multilingual Call Center offer to each customer the highest standards of service and we guarantee the greatest level of seriousness and professionalism to achieve the targets you have demarked. Due to our advanced technology and highly qualified and trained personnel we are able to fulfill all your requests.
Contact us for a free preliminary no obligation quote; we would be happy to evaluate together with you our possible contribution to your particular demands and to co-ordinate the required steps to be followed in order to achieve them.

CONTACT US FOR A FREE PRELIMINARY NO OBLIGATION QUOTE
ТЕL. +373-695.10.436
EMAIL: info-nls@newlineservices.eu